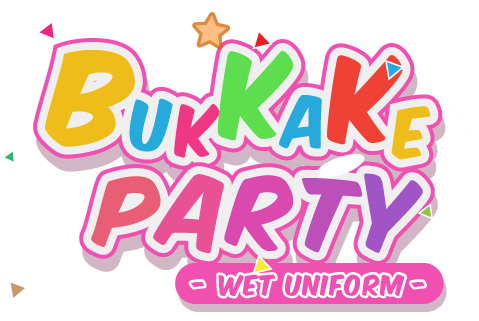 When a lonely guy with a uniform fetish got a medicine that turn him into an invisible man,
he took his fetish a little bit too far!
*This game contains no nudity. Only guys in various sexy poses*
Game Information
Bukkake Party is a collection of Dudedle Studio's bukkake minigame, with a different gameplay that resembles a music simulation game. Taking a role of a guy with a uniform fetish who accidentally turn himself into an invisible man and help him make his wet dream comes true! Let's Bukkake!
Requirement
Windows 2000, XP, Vista, 7 – 32 bits, Mac OSX. CANNOT BE PLAYED on Mac Catalina 10.15 or later
RAM 512 MB or above
HDD 50 MB
Price
$4.99 – Digital Download
Payment Method
Credit card and debit card are accepted.
For debit card, please choose credit card for payment method and enter your debit card number in the card number field.
Features
9 cute guys in 9 different uniforms – from rugby, to Japanese delivery guy!
Easy to play gameplay with cute and sexy graphics
Extra mode that let you replay any bukkake scene you have seen in the game
Cum shots are fully animated!
Screenshots
Video