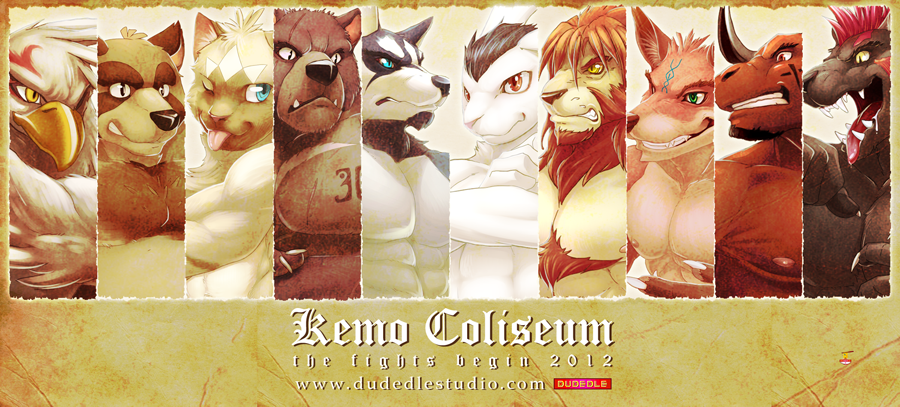 Game Information
Title: Kemo Coliseum
Genre: Match-3 puzzle RPG
Player: 1 person
Price: Free
Console: Windows and Mac
Demo release date: TBA
Langage: English, Japanese
Making Progress
Public Demo
Updated date: 2015/11/01
Related Link
Donators
Updated on Jan 24th 2014.

| Name | Comment | Region |
| --- | --- | --- |
| Jordan K | | |
| Anonymous | | Thailand |
| ketikoo-kenagiwa | been a supporter looking forward to this game's official release and now im officially a donator! | u.s |
| walkwithmoon | | Japan |
| Rontiros | | Taiwan |
| 下戸きんぐ | 大変楽しみにしております!ですが、ご無理なさらないように♪ | 日本 |
| rouki | 楽しみにしてます!頑張ってください | Japan |
| Anonymous | | Finland |
| Anonymous | 完成楽しみにしています! 頑張って下さい! | Japan |
| ArcTaryx | | Canada |
| Pauli "Pave" Haarnimo | Ganbare! | Finland |
| werdrontiger | awesome game ^_^ | U.S. |
| がりえる | 応援してます。頑張って下さい! | Japan |
Q&A
What kind of game is this?
"Kemo Coliseum" is a RPG and match-3 puzzle hybrid game. If you know or have played "Puzzle Quest", then this game is pretty much a furry + nudity version of that. There are variation in gameplay though, so it isn't an exact copy.
Will there be nudity or erotic scenes in the game?
The game contain strong nudities, mostly involving forced gay sex due to the theme of the game. In the coliseum, the person who lose will have to suffer the 'punishment' from the crowd.
How many characters are there?
There are total of 10 major characters that you can see erotic scenes in the game, 3 of them are playable characters. It's possible that we might create an expansion in the future that allow you to play other character's scenario.
Will there be female characters? If so, will there be nudity scenes involving female characters?
There are female NPCs in the game that serve for story and setting purpose. However, there will be no erotic scenes involving female in the game.
How much will the game cost?
The game will be free for everyone. Furry gay game is already limited, why not make it free so everyone can enjoy? 🙂 You are encouraged to share, make a copy, put it on hosting site, etc. You are also free to sell the game, if you want to, be it digitally or physically. No need to share us profit, if you don't feel like it.
How are you gonna make money out of this?
We will accept donation though. If you like the game, want to support what we are doing, or just feel like throwing money at us, then feel free to donate!
What platform will this game be available to?
The game will be playable on Mac and Windows.
Support The Development